Learn More About ShutterLuxe, Inc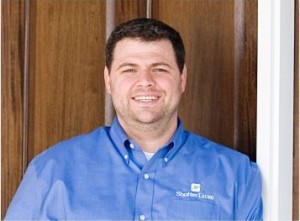 One of the most important aspects of a home's design is the windows. Light control is necessary to keep excessive light and heat from the sun at bay, while décor is also a critical aspect of the interior and exterior design. This perfect union of form and function is expressed with window dressings. Window coverings block the sunlight to the degree you desire while accentuating your windows and integrating with your overall décor. You can achieve many different looks using various window treatments, such as blinds, shutters, shades and draperies. At ShutterLuxe, Inc, we offer the
best window treatments
in the business.
ShutterLuxe, Inc
has deep roots in Alabama that go back to the owner, Rob Leonard's father. As a boy, Rob helped his dad with his own installation business and now, 25 years later, has kept with the family tradition of providing top quality window treatment services. For generations our family has been committed to providing superior workmanship and unmatched professionalism along with friendly and courteous service. We take pride in our contribution to making the ShutterLuxe, Inc area more beautiful by installing window dressings people simply love.At ShutterLuxe, Inc, we strive to offer the widest selection of window treatment options to Tuscaloosa residents. We offer real wood blinds, faux wood blinds, vertical blinds, vinyl blinds, motorized window treatments, cordless options, wood shutters, polycore shutters, roman shades, roller shades, solar shades, woven wood shades, draperies and so much more. Our window coverings are totally customizable and come in virtually any color, texture or style you can imagine. If you are looking for a window treatment solution, ShutterLuxe, Inc can see to all of your needs.
Manufacturers We Work With
Skandia
Horizons Window Fashions
What Tuscaloosa Homeowners Are Saying About Us
"Purchased shades in September and am very pleased. I like to support local businesses and found that the service was great and my natural shades look nice. Had several options and am happy with what was recommended. Quality is great and they fit well in my windows. Very functional, too. I'd purchased blinds from another local competitor a few years back but plan to call Shutterluxe when I move again or am ready to upgrade my blinds in a few years." – J.D.
Services We Offer in the Tuscaloosa Area
Free Measuring
Free Installation
In-Home Design Consultation
Shutters
Blinds
Recent Articles
How to Save Energy (And Money) With Window Shutters

In the past, window shutters were primarily used to block winds or sunlight, but as more advancements were made in home heating and cooling systems, shutters started to be used primarily for decoration. If you look at homes in Tuscaloosa, you'll see many with traditional window shutters framing their windows. usually, those shutters are fixed...

Read More
The Benefits Of Polycore Shutters

If you are already considering Polycore Shutters for your Tuscaloosa home, you may already know a thing or two about them. Then again, this may be something that you are just starting to familiarize yourself with. Either way, it is certainly a good idea to learn as much as you can about something before making...

Read More
If you are looking for more information about a shutters Company then please call 205-239-4302 or complete our online request form.