Homewood's Top Quality Shutters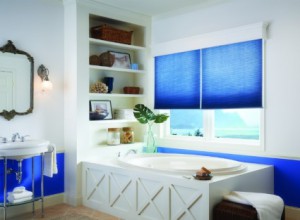 For a great home improvement project that won't displace your living situation with inconvenient construction, try enhancing your design with shutters. Shutters offer a stunning and classic look that never goes out of style. They complement many décor themes, such as country style or sophisticated looks. Shutters not only improve aesthetic value but increase property value as well.
ShutterLuxe, Inc
has proudly offered Homewood homeowners the finest shutters for years. We work with only the best manufacturers, so our selection is vast and high quality. Our
shutter installation technicians
are prompt and courteous, and we offer installation for free. Our design consultants will also travel to your home and work with you to find the perfect shutters for your space, so you are sure to fall in love with them. That is why we are the number one resource in Homewood for shutters.We offer the ever popular plantation shutters, café shutters, half height and full height shutters and even exterior shutters. Real wood shutters provide an authentic look with rich wood grain that lends depth and character to your space. Your wood shutters can come with any finish or stain you desire; whatever matches your current décor. We also offer super durable polycore shutters with aluminum reinforcement. These long lasting shutters require little to no maintenance as they won't bow or warp, they don't absorb moisture, they are incredibly sturdy and will never need repainting. No matter what shutters are best for your space, ShutterLuxe, Inc can accommodate.
Your Window Blind Professionals in Homewood
Window blinds are a versatile window treatment option because they will fit in any window and enhance any design theme. They are a very simple treatment, yet they subtly accentuate whatever room they are in. ShutterLuxe, Inc has a vast array of window blind options to choose from and always provides free installation.The most popular window blind option in Homewood is our real wood blinds. Authentic wood never goes out of style and will work with just about any color scheme. We offer varying wood types for different wood grain options. We also offer varying thicknesses for greater light control. Our wood blinds can be painted whatever color you desire or wear a beautiful stain to bring out the wood grain.We also offer faux wood blinds which mimic real wood but at a fraction of the cost. Our faux wood blinds, made of synthetic materials, are more durable and do not absorb moisture. This makes them a perfect option for bathroom and kitchen spaces. They are also ideal for families with small children and pets. If you would like to explore what window blinds could do to enhance your home, call ShutterLuxe, Inc for a free design consultation today.
Premium Window Shades in Homewood
For one of the most effective ways to transform the look of your entire interior affordably, you definitely should consider window shades. Shades are a very simple design of window treatment, consisting mostly of a single sheet of fabric and few (if any) moving parts. They are light and easy to transport, install and maintain. They can be simplistic or ornate, offering you the ability to dress all of your windows on a tight budget.ShutterLuxe, Inc offers a wide selection of window shades from the finest shade manufacturers around. We offer roller shades, solar shades, Roman shades, pleated shades and more. Our shades can be any material you wish, from a flat texture like canvass to a shiny finish like silk. They can be a single color or a decorative pattern. They can simply roll up, fold up in panels or tie off at the bottom. Your shades can be functional, blocking light effectively or purely aesthetic, providing stunning decoration for your window. For true versatility, customization and affordability, window shades from ShutterLuxe, Inc are the way to go.
What Homewood Homeowners Are Saying About Us
ShutterLuxe Inc is Rated: 5 / 5
based on these 1 happy customer reviews.
---
"Very professional from start to finish! A very good exchange & I shall enjoy my shutters for years!"
---
Recent Articles
Faux Shutters, Perfect For Tuscaloosa

It wasn't long ago that shutters were not as durable as they are today. In Tuscaloosa, faux shutters are a great option due to their resistance to moisture. While styles like the Plantation Shutters have been around a long time, there weren't any types of faux wood shutters that would stand up to the elements....

Read More
5 Beautiful Types of Shades that Can Beautify Your Tuscaloosa Home

If you have been thinking about ways to improve the beauty of your Tuscaloosa home but have decided against projects because of time, money, or effort, then you should know that there is a fantastic and affordable option available to you. You can dramatically improve the look and feel of your living spaces by installing...

Read More
If you are looking for a Homewood shutters Company then please call 205-239-4302 or complete our online request form.