Madison's Number One Shutter Professionals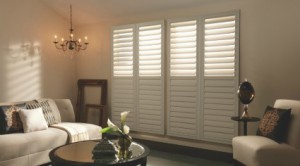 Shutters are a beautiful and classic way to truly enhance your Madison home's décor. Shutters offer an atmosphere of refined yet relaxed country living. Shutters work in a number of different types of design, from rich wooden libraries to country style kitchens, vibrant colored living rooms and light and welcoming dens. If you are considering window treatments, shutters are one of the best ways to go.ShutterLuxe, Inc has a wide selection of
high quality shutters
for your windows. We also offer a free design consultation in your home to show you samples and discover what shutters work best with your design. When you have found the perfect shutters, we'll install them quickly and precisely, free of charge. We take every measure to make your shutter buying experience as convenient as possible and that is why homeowners in Madison choose us as the number one shutter professionals around.At
ShutterLuxe, Inc
we strive to offer the widest selection of shutter options possible. We offer real wood shutters for a depth of character only produced by wood grain. We also offer durable polycore shutters that outlast any other shutter on the market. Their aluminum reinforcement and sturdy construction will stand the test of time and wear and tear for years. You won't ever have to repaint them either. No matter what shutter you find ideal for your space, we can accommodate.
The Best Window Blinds in Madison
Window blinds are some of the most versatile of window treatments because they can work with just about any design. They are light and easy to install, so they can quickly be added to every window in your home at a reasonable price. At ShutterLuxe, Inc, our window blinds vary in finish, color, material, width and size. Our selection is vast and of superior stock.We offer real wood blinds made of Basswood, Poplar, Pine and more; each with their own distinct wood grain character. You can choose a beautiful finish of any color or stain, or have them delivered unfinished. We offer varying size louvers for better light control as well.We also have a wide selection of faux wood blinds in every color, stain or finish imaginable. Faux wood is a bit more durable and less delicate which makes them an ideal choice for families with children or pets. It is also a fraction of the price of real wood. Faux wood blinds don't absorb moisture, so this would be the right choice of blinds for kitchens or bathrooms too.For functionality as well as stunning beauty, consider window blinds from ShutterLuxe, Inc.
Window Shades Enhance Your Madison Living Environment
One of the most affordable ways to totally transform your interior design is with stunning shades from ShutterLuxe, Inc. Shades are an extremely simple window covering that consists of a sheet of fabric and few moving parts. This makes them easy to install, transport and maintain. Shades are also very versatile because they can come in any color, texture or pattern. The material that makes up your shades can be made of almost anything, making customization options almost limitless.ShutterLuxe, Inc strives to offer the widest selection of window shade options possible for Madison residents. We offer elegant Roman shades and pleated shades, simple roller shades, balloon shades, solar shades and more. Your shades can shine like silk or be a flat texture. They can be minimalistic and one single color, or sport elaborate patterns. Your shades can completely block out sunlight, giving you full light control, or opaque and create an ambiance. From naturalistic woven wood shades to billowing tie up shades, whatever works best for your space, ShutterLuxe, Inc can deliver.
What Madison Homeowners Are Saying About Us
ShutterLuxe Inc is Rated: 5 / 5
based on these 1 happy customer reviews.
---
"Fantastic
Excellent work."
---
Recent Articles
Deciding on the perfect window treatment design to fit your home

Look no further because Roman shades are just the window covering you've been searching for. These shades are generally made from woven fabrics that can be lowered down in a cascading fashion. It provides a beautiful and elegant aesthetic that really enhances the décor of a room. There are different styles and looks of Roman...

Read More
How To Choose the Right Wood Blinds

Are you considering touching up your design with window treatments but don't know which ones to buy? Blinds are a popular choice in Tuscaloosa and though there are several types of window blinds available out there on the market, one classic choice that never goes out style is wood blinds. The home is commonly perceived...

Read More
If you are looking for a Madison shutters Company then please call 205-239-4302 or complete our online request form.