Your Premier Resource for Shutters in Hoover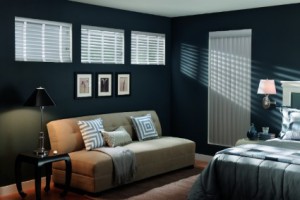 If you are considering home improvements but don't want to endure construction, displacement or other inconveniences of remodeling, we may have a better option. Shutters are a great way to enhance or even transform your interior without any construction at all.
ShutterLuxe, Inc
are the window treatment experts in Hoover and we have a wide variety of high quality shutters available. Our shutters are durable, long lasting and will lend a vibrant atmosphere to your design for years to come.At ShutterLuxe, Inc we offer a free
in-home design consultation
to help determine the shutters that are right for you. Our talented designers will bring samples right to your home and work closely with you to see what material, finish and style will complement your current design best while meeting your budget. When you have found the perfect shutters, we then offer free expert installation. Our installers work promptly and accurately and that is why we are the top choice in Hoover for shutters.ShutterLuxe, Inc offers plantation shutters, café shutters, half height, full height and even exterior shutters. We have real wood shutters that come in any color or stain you desire, or we can deliver them unfinished. We also offer durable polycore shutters with aluminum reinforcement. These shutters come with a baked on finish that lasts, so you'll never have to repaint them. No matter what shutters are best for your space, ShutterLuxe, Inc can deliver.
Hoover's Number One Window Blind Installers
Window blinds are a versatile window treatment option because they work with any design theme. For the classic, country style look, we have white wood blinds with thick blades. For a more sophisticated look, we can offer stained wood blinds with rich wood grain. If you have a bright and lively room, faux wood blinds with a vibrant finish can really enhance the space.ShutterLuxe, Inc offers a fully custom window blind experience. Whatever color or texture works best for your design, we will deliver and install. We offer real wood blinds for that authentic look and feel as well as durable faux wood blinds in every finish imaginable. Our blinds come in varying sized blades for greater light control; thin blades providing an almost impenetrable barrier from light and thick blades for a fuller design.Our window blinds can also fit any sized window you have, sitting neatly inside your window casing and providing your interior with a neat and crisp design enhancement. For more information on how window blinds can accentuate your interior design, call ShutterLuxe, Inc and schedule an in-home consultation.
Stunning Window Shades for Your Hoover Home
For one of the most affordable ways to totally transform your interior, window shades offer a fantastic choice. Shades are some of the simplest window treatments, consisting of a single sheet of fabric and very few moving parts. They are light weight and easy to install, transport and maintain. Because they are fabric, this offers a design versatility that provides true customization to our clients.Your window shades can be any texture, color, pattern or design you want, perfectly matching your current décor. We have minimalistic, single colored roller shades or more ornate, silk Roman shades. Opaque solar shades create an ambiance while patterned blackout shades offer light control and decoration that matches the room's color scheme.From a sleek, modern look to an opulent elegance, window shades gives your interior spaces just the right amount of accentuation to create whatever look you need. The talented design team at ShutterLuxe, Inc is knowledgeable and helpful in working with you to discover the shades that you'll love best.
Recent Articles
The Benefits Of Polycore Shutters

If you are already considering Polycore Shutters for your Tuscaloosa home, you may already know a thing or two about them. Then again, this may be something that you are just starting to familiarize yourself with. Either way, it is certainly a good idea to learn as much as you can about something before making...

Read More
How To Choose the Right Wood Blinds

Are you considering touching up your design with window treatments but don't know which ones to buy? Blinds are a popular choice in Tuscaloosa and though there are several types of window blinds available out there on the market, one classic choice that never goes out style is wood blinds. The home is commonly perceived...

Read More
If you are looking for a Hoover shutters Company then please call 205-239-4302 or complete our online request form.