The Perfect Shades for All Your Windows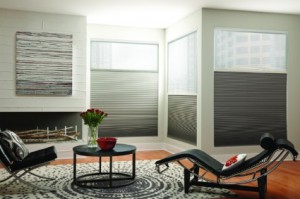 Another affordable way to add just a touch of elegance to your décor is with shades. Shades are made in a variety of styles out of a number of fabrics and effectively block out sunlight and UV rays while also dressing your window in several gorgeous ways. These window treatments are extremely simple in construction and lack many moving parts that could potentially malfunction. This makes them low maintenance and therefore cost effective.
ShutterLuxe, Inc
offers a wide selection of high quality shades in every style and color imaginable. We work with the best manufacturers, so all of our window shades are of a superior stock. Our
window treatment specialists
are trained professionals who provide comprehensive design consultations as well as prompt installations. Our goal is to enhance your interior design with stunning window treatments that you will love. We achieve that goal through our process of a free in-home consultation, where we work closely with you to find the best window shade solutions for your décor and budget. Then we give you the option to order after the consultation or by phone at a later date, but whatever you choose, you'll still receive a free expert installation. That is what makes us the number one window shade resource in Tuscaloosa.
Many Types of Window Shades
Shades are not only an affordable window treatment option, but a versatile one. There are many types of shades made of a variety of materials, each offering a different look.
Roller shades are a common shade type. These shades operate by simply being pulled up or retracted from a roll that is installed at the top of your window. They can come in any color or transparency and are among the most affordable of shade options.
Cellular shades are also known as honeycomb shades. These shades have a unique honeycomb design that traps air, effectively providing insulation. These energy efficient shades also retract from the bottom or the top, allowing you to control light from any part of your window. They are stylish and modern looking, providing an excellent aesthetic to your design.
Pleated shades are made of fabric or paper that folds into pelts like an accordion. These shades offer a nice aesthetic while functionally diffusing most light. They are very similar to cellular shades but a bit more affordable.
Roman shades hang like an elegant piece of fine fabric when down, and then fold up neatly and smoothly. These shades are almost like curtains in their design and provide a full looking window treatment. They are beautiful and a more finished look to your décor.
Solar shades are made of specially engineered fabrics that are designed to reduce glare and infrared heat gain. These shades, while providing moderate privacy and a minimalist aesthetic, are highly functional in their performance. Depending on the "openness factor" you can totally block out sun or keep a semi transparent view that diffuses the bright sun light.
Other styles of shades include balloon shades that are made of billowing folds and cascading scallops, tie-up shades that mimic the look of a stagecoach, and many more. No matter what look you envisioned or whether you need help choosing a design, ShutterLuxe, Inc has the perfect shades for you.
Our Tuscaloosa Shades Expert Provides the Following Services
Roller Shades
Cellular Shades
Pleated Shades
Roman Shades
Solar Shades
Balloon Shades
Tie-Up Shades
Shade Installation
Recent Articles
Faux Shutters, Perfect For Tuscaloosa

It wasn't long ago that shutters were not as durable as they are today. In Tuscaloosa, faux shutters are a great option due to their resistance to moisture. While styles like the Plantation Shutters have been around a long time, there weren't any types of faux wood shutters that would stand up to the elements....

Read More
5 Beautiful Types of Shades that Can Beautify Your Tuscaloosa Home

If you have been thinking about ways to improve the beauty of your Tuscaloosa home but have decided against projects because of time, money, or effort, then you should know that there is a fantastic and affordable option available to you. You can dramatically improve the look and feel of your living spaces by installing...

Read More
If you are looking for a Window Shades Specialists then please call 205-239-4302 or complete our online request form.