The Shutter Pros in Tuscaloosa You Can Count On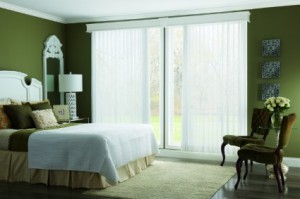 While shutters may not offer the same level of functionality they once did before the advent of air conditioning, they are still a fantastic addition to your home décor. Shutters are an ideal window dressing that offer privacy, light control and a beautiful classic look that integrates well with a country or old time interior design.If you are looking for a way to enhance your design, consider high quality shutters from the
window treatment pros
at ShutterLuxe, Inc. We work with the finest manufacturers so we have a wide selection of shutter styles, colors and finishes. We are experts in the field and offer shutter design consultation and free installation also. We can repair and modify your shutters too for full customization. That is what makes us the preferred resource in Tuscaloosa for quality shutters.We offer plantation shutters for an elegant yet relaxing look. We also offer café style shutters, full height and half height shutters and even exterior shutters. We have real wood shutters in a variety of wood types, stains, or unfinished. We also have super durable polycore shutters with aluminum reinforcement. Our shutters are long lasting and keep their vibrant finish for years. For the best way to upgrade your design, call
ShutterLuxe, Inc
for a shutter consultation today.
Tuscaloosa's Most Reliable Window Blind Service
Window blinds are a versatile window treatment because they can essentially work with any design you have. At ShutterLuxe, Inc, we strive to offer the largest array of window blind options available to Tuscaloosa residents. We offer real wood blinds, which are a popular choice. We have wood blinds made of Basswood, Poplar, Pine and more. Each with their own distinct character expressed through deep wood grain. You can get your wood blinds painted, stained or unfinished to customize yourself. We also offer faux wood blinds, with a baked on finish that mimics the beauty of real wood for a fraction of the cost. Our blinds come in varying sizes of louvers and light control ability.From gorgeous stained wood to classic white, our blinds can really enhance any interior. Faux wood blinds are ideal for families with children or pets, as they are more durable. They also do not absorb moisture, making them perfect for bathrooms and kitchens. Our talented design consultants can bring samples to your home and work with you to create the perfect window treatment design. With their help you'll be able to discover what blinds work best in your space and within your budget.
Your Number One Window Shade Experts in Tuscaloosa
Shades are another versatile window treatment that work with any design theme. Shades are also some of the most affordable window coverings around because they are a simple construction consisting almost entirely of a single piece of fabric, a roller and some cord. Shades often offer a minimalist yet refined look that is extremely customizable. Window shades offer one of the most effective ways to completely transform your interior design within a budget.ShutterLuxe, Inc has a superior stock of excellent window shade options. Any color, pattern, texture or fabric you can think of, we offer. If not, we will have it made for you. We have simple roller shades, elegant Roman shades, pleated shades, balloon shades, solar shades, honeycomb shades and more. If you are looking to completely block out the sun with blackout shades, we can help. Or perhaps you want to create ambiance with opaque shades. We have those too. If you want to bring the look and feel of nature into your home, we also have woven wood shades in every hue.Try custom shades for an inexpensive way to put the finishing touches on a well thought out interior design.
What Tuscaloosa Homeowners Are Saying About Us
ShutterLuxe Inc is Rated: 5 / 5
based on these 2 happy customer reviews.
---
"Rob at Shutterluxe was wonderful to work with! Rob came to our home, listened to what we were looking for and made several recommendations for us to choose from. With each option he suggested, he gave us pros and cons to think about in order for us to make the best decision."
---
"Customer Service is Great!
Rob was very professional and knowledgeable about Shutterluxe. The installation went smoothly. I am very pleased with the product and service."
---
Recent Articles
Reasons Shutters Are Ideal For Your Homewood House

Some days, it seems like being a homeowner is nothing but a series of complicated tasks to take care of or decisions to make. This can be true of choosing your window coverings, if you don't know what choice to make. As shutters continue to surge in popularity, you may be wondering why or trying...

Read More
How to Save Energy (And Money) With Window Shutters

In the past, window shutters were primarily used to block winds or sunlight, but as more advancements were made in home heating and cooling systems, shutters started to be used primarily for decoration. If you look at homes in Tuscaloosa, you'll see many with traditional window shutters framing their windows. usually, those shutters are fixed...

Read More
If you are looking for a Tuscaloosa shutters Company then please call 205-239-4302 or complete our online request form.