The Benefits Of Polycore Shutters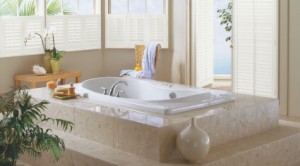 If you are already considering Polycore Shutters for your Tuscaloosa home, you may already know a thing or two about them. Then again, this may be something that you are just starting to familiarize yourself with. Either way, it is certainly a good idea to learn as much as you can about something before making a decision. If you are looking for information about Polycore Shutters, you're already a smart consumer who gets what they really need.
At ShutterLuxe in Tuscaloosa, we always provide a free in-home design consultation to help customers figure out their window treatments. We find that offering this type of easy shopping experience always helps the homeowner to find exactly what they need and allows us to provide lower prices to customers due to lower overhead costs.
If you are thinking about Polycore Shutters in Tuscaloosa or any of our other service areas, we would be glad to schedule a free in-home consultation where we can answer all your questions. Until then, here are some of the reasons why customers choose Polycore Shutters over other window treatments.
What Polycore Shutters Are - Just The Facts
For starters, let's look at what Polycore Shutters really are. This is the world's premier solid synthetic shutter that also has a co-extruded aluminum core. In addition to that, these shutters have waterborne paint baked on.
They are one of the preferred and safest options because they have the ability to resist moisture. This means less chance of rotting and water damage. The faux shutters we carry are also fire retardant.
They also happen to be ideal for providing additional insulation to the window. The material is naturally resistant to the sun's heat, so it helps to block the heat through the window. Any type of additional insulation will help to reduce energy costs.
Not all Polycore Shutters are made the same, but ours come in the same great styles as real wood shutters. You won't be able to tell our Polycore Shutters apart from real wood shutters until you touch them. They outperform real wood shutters in terms of durability and longevity.
Our faux shutters do not bend or warp like some shutter brands do. This is because of the reinforced aluminum core. They are lightweight and waterproof. They are very affordable but very well made.
Homeowners also love this type of shutter because they are easy to clean and require basically no maintenance. Cleaning these faux Shutters is easy. All you do is keep the dust from building up on them. If it does, use a damp cloth or paper towel and wipe them down.
Want To See Polycore Shutters Up Close In Your Tuscaloosa Home?
Here at ShutterLuxe, you can feel confident knowing that we will be there to provide you with the quality final look that you want. While other companies have their focus on earning as much profit off of you, our goal I to provide you with the best results. We are not completely satisfied with the end results of the work we do for you until you are. 
Don't settle for blank windows that look boring from both inside and outside of the home. And certainly, you should never settle for less than you want when it comes to your window treatments. This is your home, your budget, and your project so the only thing that you should end up with are results that you are going to love. Now, all you need to know is the name you can count on in order to get the job taken care of. And That's ShutterLuxe.
So when it comes to your Tuscaloosa Polycore Shutters, give our crew a call. We look forward to working with you and being able to provide you with the best quality possible. Get in touch with us today and find out more about how we can save you up to 35% off discount prices that even retailers like Costco can't offer you.
If you would like more information about Polycore Shutters in Tuscaloosa or any of our other service areas, please call ShutterLuxe at 763-843-8560 or complete our online request form.