Plantation Shutters Offer A Classic & Gorgeous Aesthetic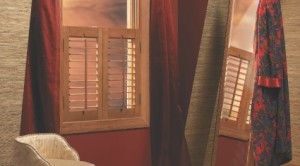 If you are looking for the perfect touch for your home's design, window treatments are a great place to start. Your windows allow light into your home and dressing them can have a subtle but profound impact on the entire decor. There are many options when it comes to window treatments, but one that is very popular in Tuscaloosa is plantation shutters.
Plantation shutters
offer a very classic look with a bit of an old country feel. They offer an elegant atmosphere with a hint of informal relaxation.Plantation shutters, or California shutters as they are also called, are generally made out of wood and vary in size, frame and shutter blade width. These shutters are durable and sturdy, lasting many years, lending a cozier feel to your home all the while. They are also good insulators and protect your interior from the sun's harsh rays very effectively. Their wider and thicker structure makes them relatively easy to clean and maintain as well. Many Tuscaloosa homeowners can attest to an increase in property value after installing plantation shutters as well. Their durability and aesthetic characteristics are a plus in home valuations.The look and feel of your plantation shutters will depend on the wood used to construct them. There are many types of wood typically used for shutters, including: Poplar, Alder and Basswood. Each wood type offers its own depth of wood grain and character. Other types of plantation shutters being sold in the market are either made of artificial material such as synthetic polymer or are a mix of synthetic plastics, wood and metal. Furthermore, some manufacturers also add improvments on the shutters by coating them with anti-UV paint, thus enabling the shutter to withstand intense heat and deterioration.Your plantation shutters can come with a beautiful finish already applied, in the form of paint or stain, or come unfinished if you are a DIYer. Contacting a professional Tuscaloosa window treatment specialist will allow you to consult with a shutter design expert. This consultation will let you see samples and get a good idea what plantation shutters best match your current décor and color scheme. Also, it will let you see where plantation shutters will look best in your home.If you are considering making home improvements to your aesthetic design, plantation shutters offer a beauty all of its own. Call a Tuscaloosa design consultant and look at some samples and see for yourself what plantation shutters can do for your space.
If you are looking for a plantation shutter expert in Tuscaloosa then please call 205-239-4302 or complete our online request form.